Skip to Main Content
It looks like you're using Internet Explorer 11 or older. This website works best with modern browsers such as the latest versions of Chrome, Firefox, Safari, and Edge. If you continue with this browser, you may see unexpected results.
Virtual Coquun-Hunter River Project
L.E. Threlkeld. Map of NSW as occupied by the native tribes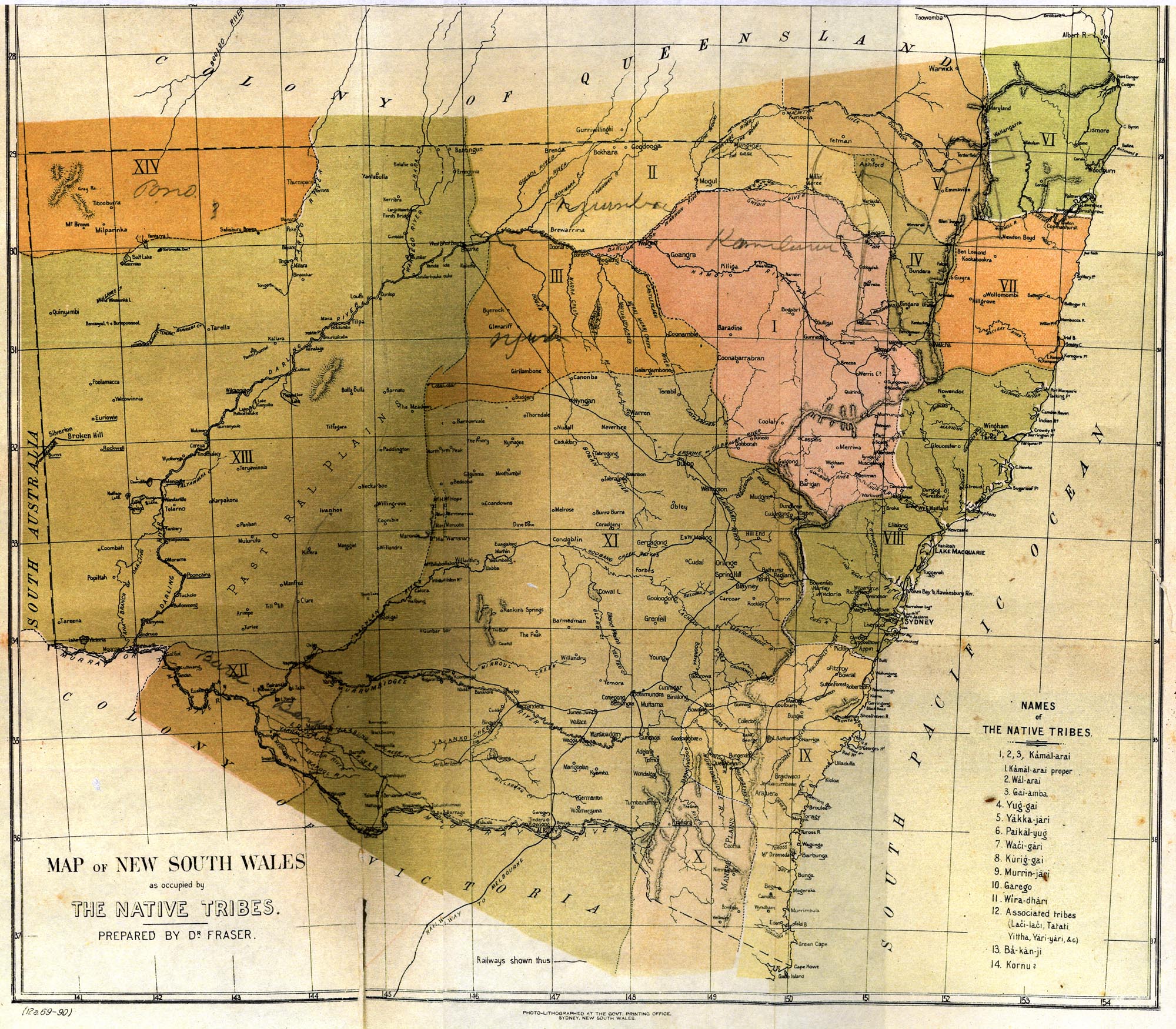 Map of New South Wales as occupied by The Native Tribes. Prepared by Dr John Fraser. Published in An Australian language as spoken by the Awabakal, the people of Awaba or Lake Macquarie (near Newcastle, New South Wales) being an account of their language, traditions and customs / by L.E. Threlkeld ; re-arranged, condensed and edited with an appendix by John Fraser.