Skip to Main Content
It looks like you're using Internet Explorer 11 or older. This website works best with modern browsers such as the latest versions of Chrome, Firefox, Safari, and Edge. If you continue with this browser, you may see unexpected results.
The Introduction
An introduction generally does three things. The first part is usually a general comment that shows the reader why the topic is important, gets their interest, and leads them into the topic. It isn't actually part of your argument. The next part of the introduction is the thesis statement. This is your response to the question; your final answer. It is probably the most important part of the introduction. Finally, the introduction tells the reader what they can expect in the essay body. This is where you briefly outline your arguments.
Here is an example of the introduction to the question - Discuss how media can influence children. Use specific examples to support your view.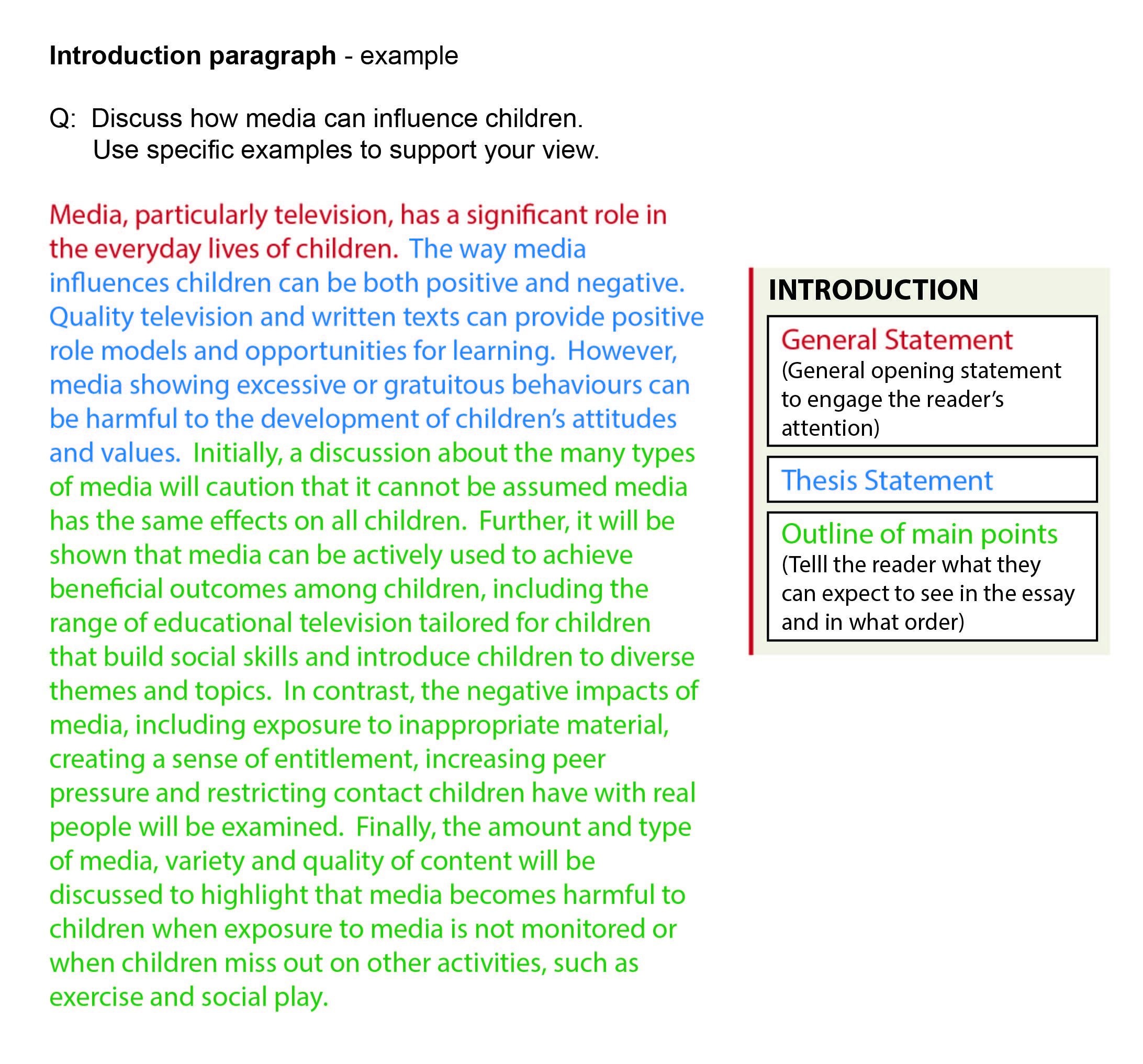 Pathways and Academic Learning Support