The Treweek Manuscripts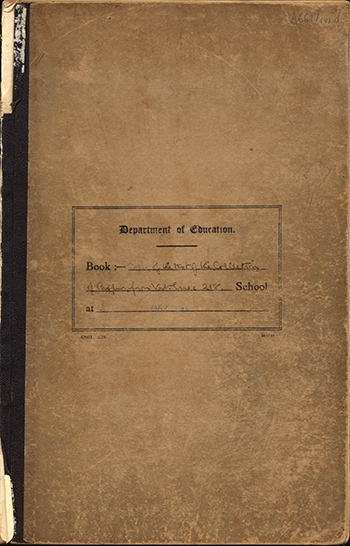 A6617 (v) a-e [Original Manuscript] Emeritus Professor Athanasius (Ath) P. Treweek's manuscript transcription and restoration of Vaticanus Graecus 218. The transcription (with notes) is divided across five notebooks 3r-50b; 51a-75b; 76a-100b; 101a-150b; 151a-203a.

The text was copied in 1946-1947 from a photostat of the original manuscript made in 1938-1939. It was later rechecked against the original manuscript and to Pappus of Alexandria's original diagrams in 1949 and 1956, and against derived manuscripts to clear up doubtful points.

Professor Treweek argued that Vaticanus Graecus 218 was the basis of all extant Pappus Mss and that, accordingly, the others could be used not only to restore V218 but in so doing, to get as close as possible to Pappus' original text.
The notebooks are provided here as large PDFs.