UoN Library Resources --
chemical engineering
For a list of just some resources on chemical engineering from the Library...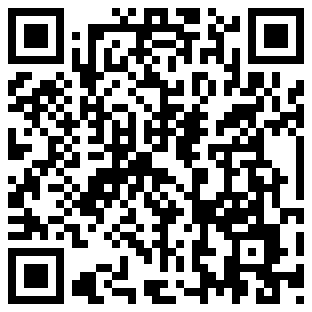 Finding Journal Articles
using online Databases
NewCat+
the Library's new catalogue lets you search for journal articles, books, ebooks, videos, DVD's, kits, Course Reserves (Short Loans), etc simultaneously with a single search.
Access NewCat+ here
Or, instead select and search for journal articles only in the specific Databases listed below.
---
SciFinder scholar

SciFinder provides researchers with access to a large collection of chemistry and related science information. It allows you to search for substances, reactions, and patent and journal references.

American Chemical Society Journals

The American Chemical Society Web Editions offer enhanced content and full text articles in both HTML and PDF format. The "Articles ASAP" feature provides access to articles before they appear in print. Includes access to current issues and the ACS Archives.

American Chemical Society Journals

Access to all 464,037 articles published by the ACS from 1879 to 1995.

Royal Society of Chemistry (RSC) journals

A collection of journals published by the Royal Society of Chemistry in the fields of biology, biophysics, chemical science, materials, medicinal drug discovery and physics.

Ei compendex

Ei Compendex is one of the most comprehensive engineering literature databases containing >15.8 million records across 190 engineering disciplines. Also, Compendex indexes 1,031 journals that contain articles-in-press.

Index Chemicus

Index Chemicus provides researchers and students with access to chemical compound information from >100 organic chemistry journals. Both text- and substructure-searchable with full graphical summaries, reaction diagrams, and bibliographic information. Accessed via Web of Science.

Current Chemical Reactions

Current Chemical Reactions delivers the latest synthetic methods reported in over 100 of the world's leading organic chemistry journals. Each reaction provides complete reaction diagrams, critical conditions, bibliographic data, and author abstracts. Accessed via Web of Science.

WebCSD - Online portal to the Cambridge Structural Database

ACCESS NOT CURRENTLY AVAILABLE DUE TO LICENCE ERRORS.

A repository of small molecule crystal structures. Produced by the Cambridge Crystallographic Data Centre it contains bibliographic, chemical and crystallographic information for organic molecules and metal-organic compounds whose 3D structures have been determined using X-ray diffraction or neutron diffraction. Features include:- substructure searching, similarity searching, text/numerical searching and reduced cell searching.

Inorganic crystal structure database (ICSD)

This database contains fully determined inorganic crystal structures and includes: Full structural data (cell parameters, atom positions for all entries, displacement parameters) ; Full bibliographic data (publication title, journal reference, author names) ; Full structure description (Structural formula, compositions, ANX formulae, structure types)

ScienceDirect journals

ScienceDirect is a leading full-text scientific database offering journal articles from more than 2,500 peer-reviewed journals & >12.6 million full text articles.

Scopus

More than 20,000 peer-reviewed journals, including 2,800 gold open access journals. Over 365 trade publications, Articles-in-press (i.e., articles that have been accepted for publication) from more than 3,750 journals and publishers. 6.5 million conference papers from over 17,000 worldwide events. Plus Patents.
Other Chemistry Databases
ChemWatch

A Material Safety Data Base, chemical labeling and inventory system for chemical storage. Search for MSDS by product name, chemical name, trade name, synonym, and more.

ChemSources online

One of the most authoritative and widely recognized chemical source directory used by purchasing agents, chemists, researchers and industrialists.

ChemSpider - Database of Chemical Structures

A free chemical structure database providing fast text and structure search access to >30 million structures from hundreds of data sources.